I've read that Mark II seats could be relocated rearward as much as 3". I don't see how that's possible using the existing hardware. The linear actuator has only so much throw.
I've read that the previous owner of my car in the '60s was a rather tall guy, like myself. There are remnants of a massive relocation of the seat. However, the mounting points were only a single thickness of metal and were attached with lags, not bolts. It looks like the seat pulled through on the front of the brackets and that idea was abandoned.
This is the mounting point for the liner actuator. You can remove the pin and select one of three locations. This is the furthest rearward position for the actuator, but not the mount that it attaches to.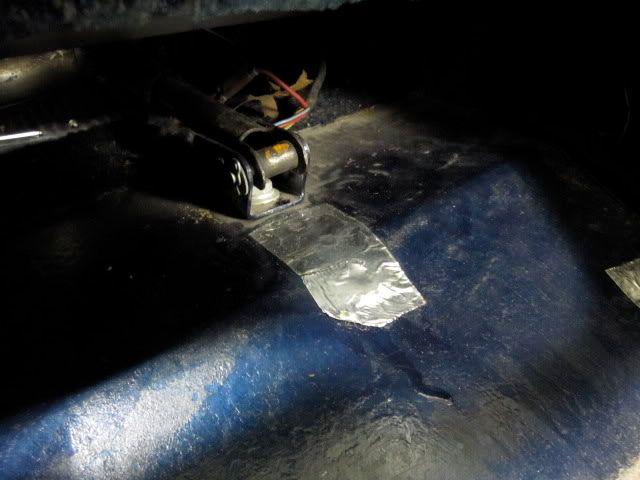 There are three holes in the sliding brackets, but only one has a weld nut, the center hole. The other holes are fairly inaccessible, but could be reached.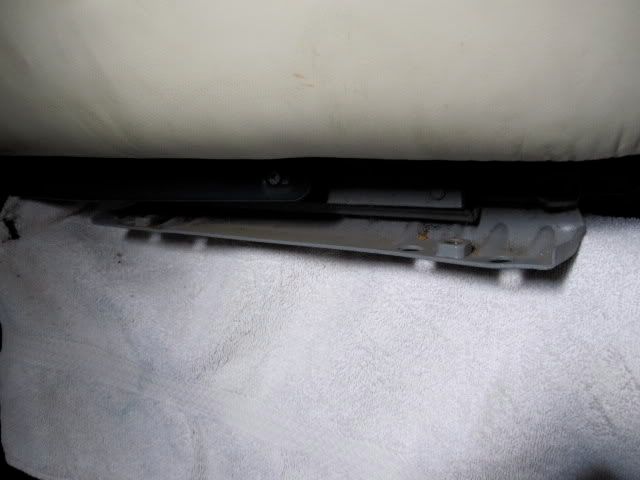 I found that I really didn't need to pull the seat, but I used the opportunity to clean things up a little and found that the actuator bracket was installed one inch forward of its rearward potential.
Here is the bracket next to the mounting holes. You can see the dust line from where it was sitting. Moving this bracket rearward by 1 inch will ease my ingress problem.
If you do remove the seat you will need to remove 4 bolts that you remove from underneath the car. These thread into the weldnuts in the previous picture.
Then you'll need to remove the wiring for the seat. There is a 4 station bullet connector attached to the floor and a two-condutor power feed for the motors in the seat.
The wires are color coded so reinstallation is simple.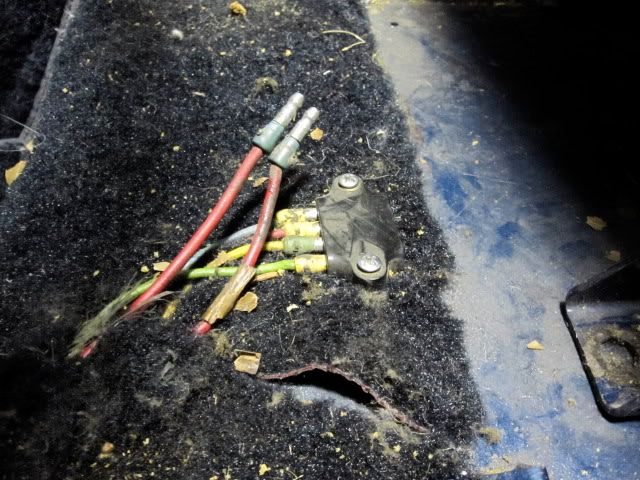 You can take the seat backs off the seat by removing two snap pins. That makes it much easier to get out of the car.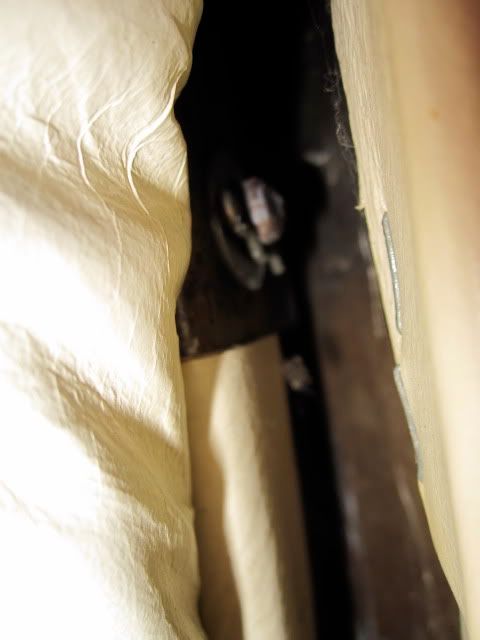 Whoever reassembled this car after restoration FAILED to install washers or pins on the center seat connection. Some people.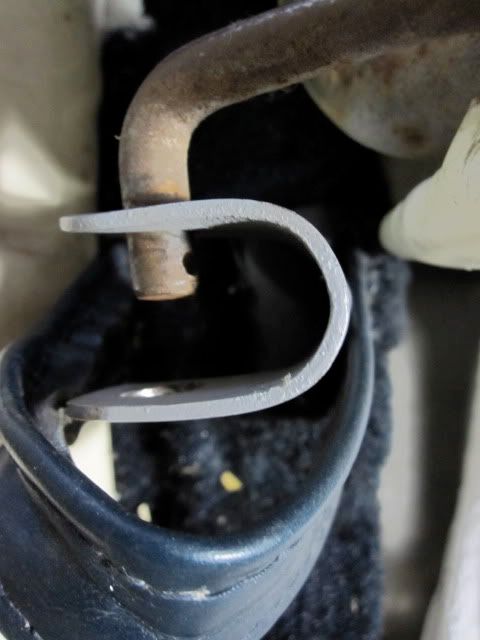 The recess for the back of the seat are some kind of fiberglass.
You get to this by removing two screws from the bottom of the seat back, separating the two halves.